What is ITRS?
ITRS makes phone calls easier, enabling people who are deaf, hard-of-hearing or speech-impaired, to make and receive calls independently. The extent to which you use the various features of the ITRS may vary depending on your needs:

Type and Read
You type and our ITRS agents will convert the words to speech. Speech at the other end appears as text on your screen.

Speak and Read
You speak and read the responses. An ITRS call incorporates a standard phone call, presenting the option to speak instead of typing

Type and Listen
You type and the standard call that operates in parallel, enables listening to what the other party is saying. The text on your screen can operate like subtitles, substituting or supplementing your hearing.


How Does ITRS Work?
The ITRS uses live webchat that is accessible from a wide range of devices, including mobile phones, tablets, laptops and PCs. These chat sessions are initiated by firstly making a telephone call. The call is necessary to engage an ITRS agent on an ITRS webchat. Once you are connected, you can continue with the webchat alone. Alternatively, you can keep the call connected if you choose to complement the ITRS webchat with the phone call.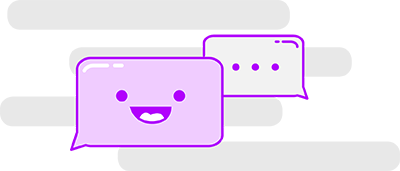 OPERATION HOURS
08:30-18:30 Monday-Thursday
09:00-21:00 Friday and Saturday
10:00-18:00 Sunday and Public Holidays
Calling an ITRS User
Firstly it important to ensure that the person you are calling has registered with theITRS. If they are not registered, they can not be reached through the ITRS.

Calls are relayed through an ITRS agent who types your words to the ITRS user and reads back their typed responses to you.

Step 1 Have the contact number for the person that you are calling to hand, to call out to the relay agent at the start of the call.

Step 2 Dial 1800 207 800

Step 3 Follow the instructions given by the ITRS agent.

PLEASE NOTE
The ITRS agent is purely a facilitator so please treat the conversation as a direct conversation between the ITRS user and the called or calling party.

Please be patient as relay calls will typically take longer than a regular call.

The ITRS operates with an open line between the caller and the called party for the benefit of
hard of hearing people, so the called party may be able to hear you.

Be careful not to hang-up before the called party is ready to end the call.

Please wait until the ITRS agent clearly states that the called party has nothing to add.