Accessing ITRS WebChat
The ITRS can be accessed directly from ITRS.ie by simply clicking on the Launch ITRS button. However, for even faster access it is recommended that you save the launch button as an icon on your phone tablet or PC. Those who have used the ITRS prior to July 2021 will recognise this as a replacement for the earlier ITRS app.
Saving the WebChat App
On any of your devices you can save the ITRS WebChat App to your bookmarks. On your mobile phone you can save the WebChat App to your home screen for easier and quicker access to ITRS.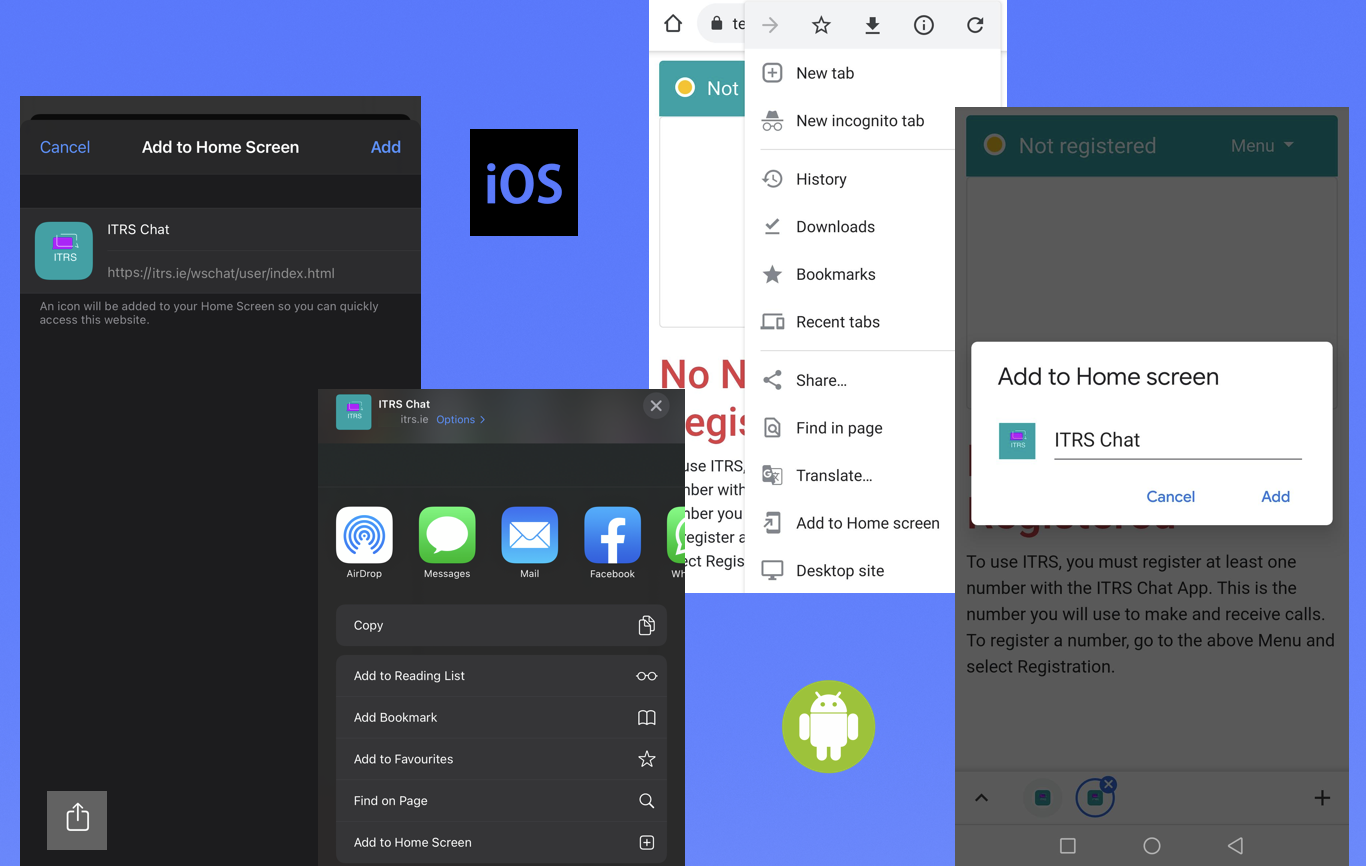 Registering
The phone numbers on which you make and receive calls through ITRS must be registered. This allows us to ensure the privacy of your ITRS calls. To register simply click on the menu on the top right of the ITRS Webchat window and select Registration.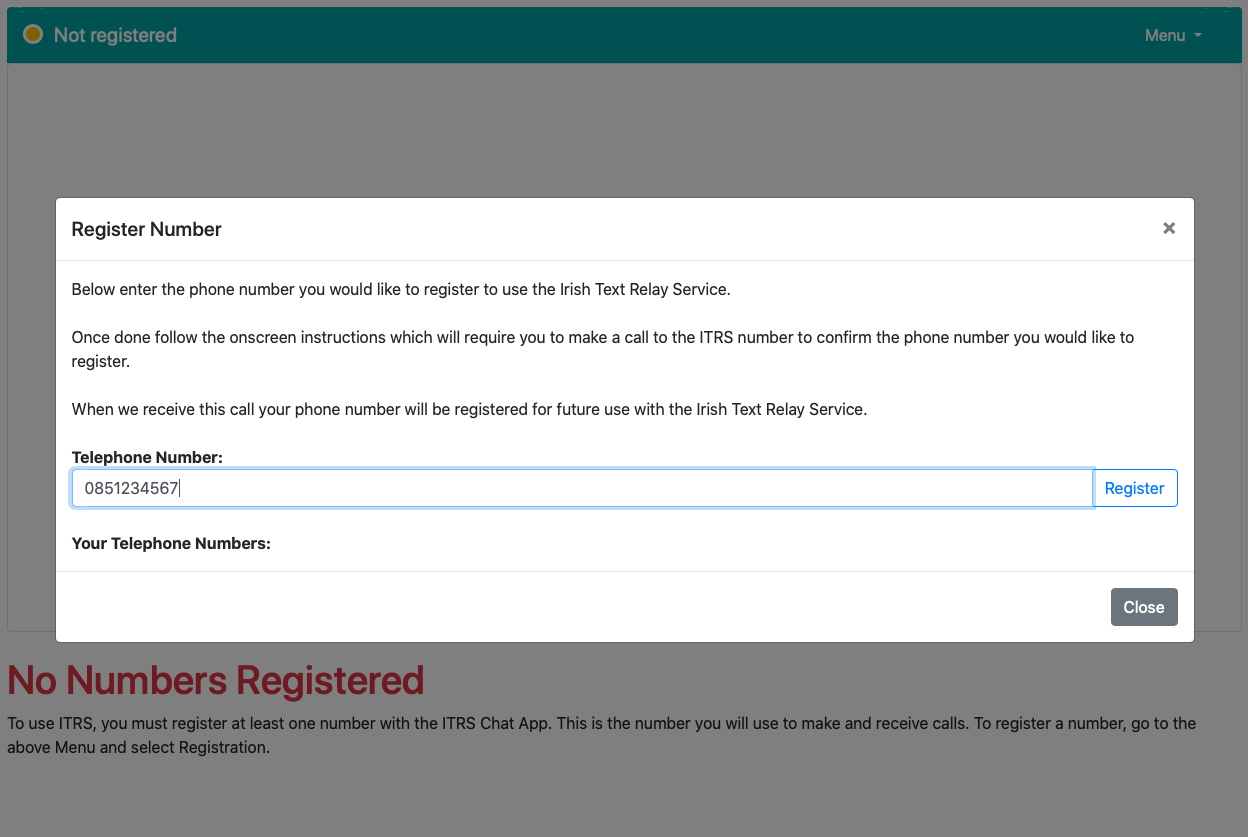 Please Note: Numbers must be entered in the following format for example 0851234567 or 045123456 and numbers show on this website are for demonstration purposes only.
Confirm Your Number
To complete your registration you need to make a call to the ITRS phone number 1800 207 900 and follow the on-screen instructions. Your call will automatically end once your registration is confirmed.
Please Note: When calling from outside the Republic of Ireland you will need to dial +353949531034 Please be aware that international call charges may apply.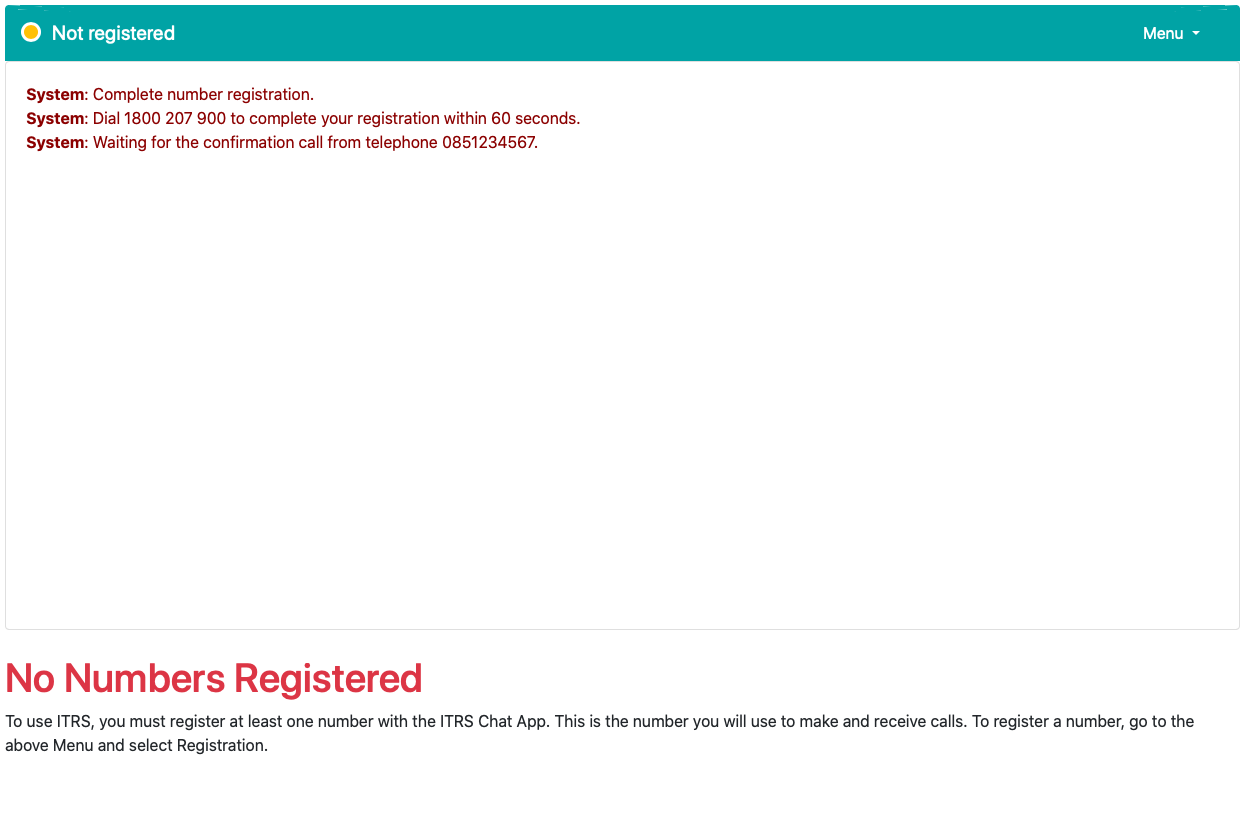 Stored Phrases
In the Phrases menu you can add frequently used phrases to be used during an ITRS Webchat Session.
While in an ITRS Webchat Session you can select the Phrases menu and get instant access to frequent phrases you may need to use. For instance you may want to save a phrase like Please call John on 0211234567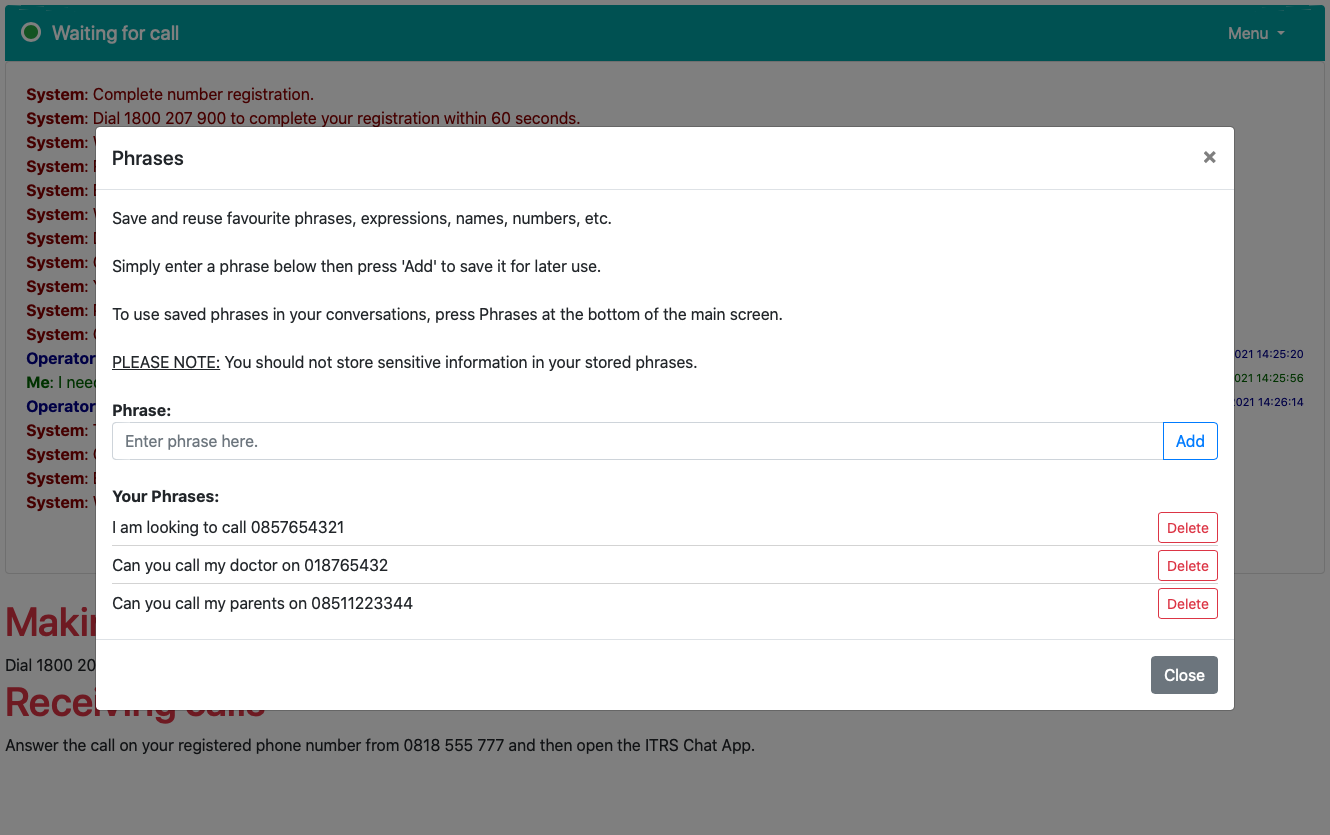 Preferences
Here you can change the font size and colour used by the ITRS Webchat system to display information. You can also change the background colour to ensure that the chat system suits your viewing preferences.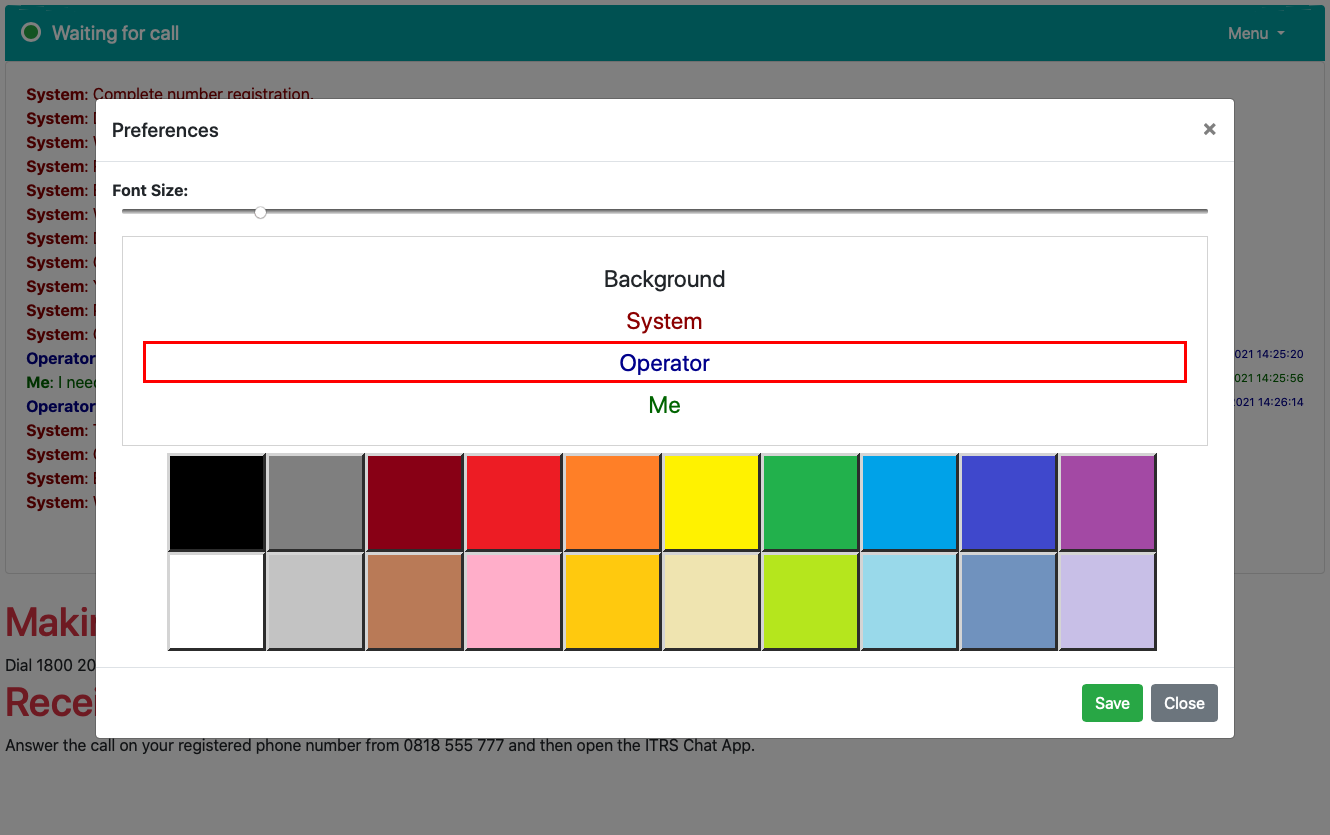 All Set
You are all set to use ITRS. Once the on-screen instructions have confirmed your registration the ITRS is ready and waiting for you to make a call.
Watch the ITRS Video Demonstration