Before Receiving A Call
Before receiving a call please make sure you have followed the steps in the Getting Started section of this website.
Receive a call from 0818 555 777
You will receive an incoming call from 0818 555 777. Please leave the call active.
We recommend that you save the number 0818 555 777 in your phone contacts as ITRS Calling to prompt you to launch the ITRS webchat on your phone, tablet or PC, after you answer the call.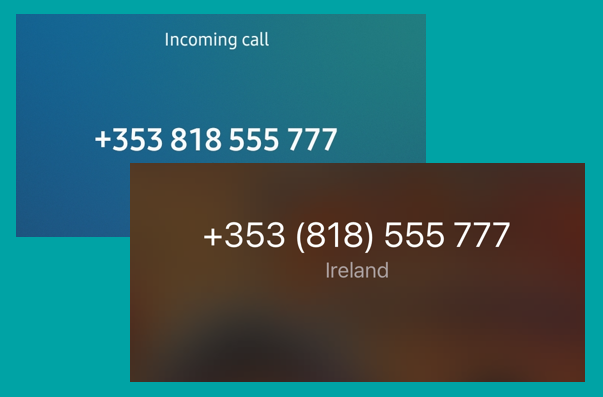 Open the ITRS WebChat App
Launch the ITRS by clicking on the ITRS Chat Icon on your phone, tablet or by clicking on the Launch ITRS button on itrs.ie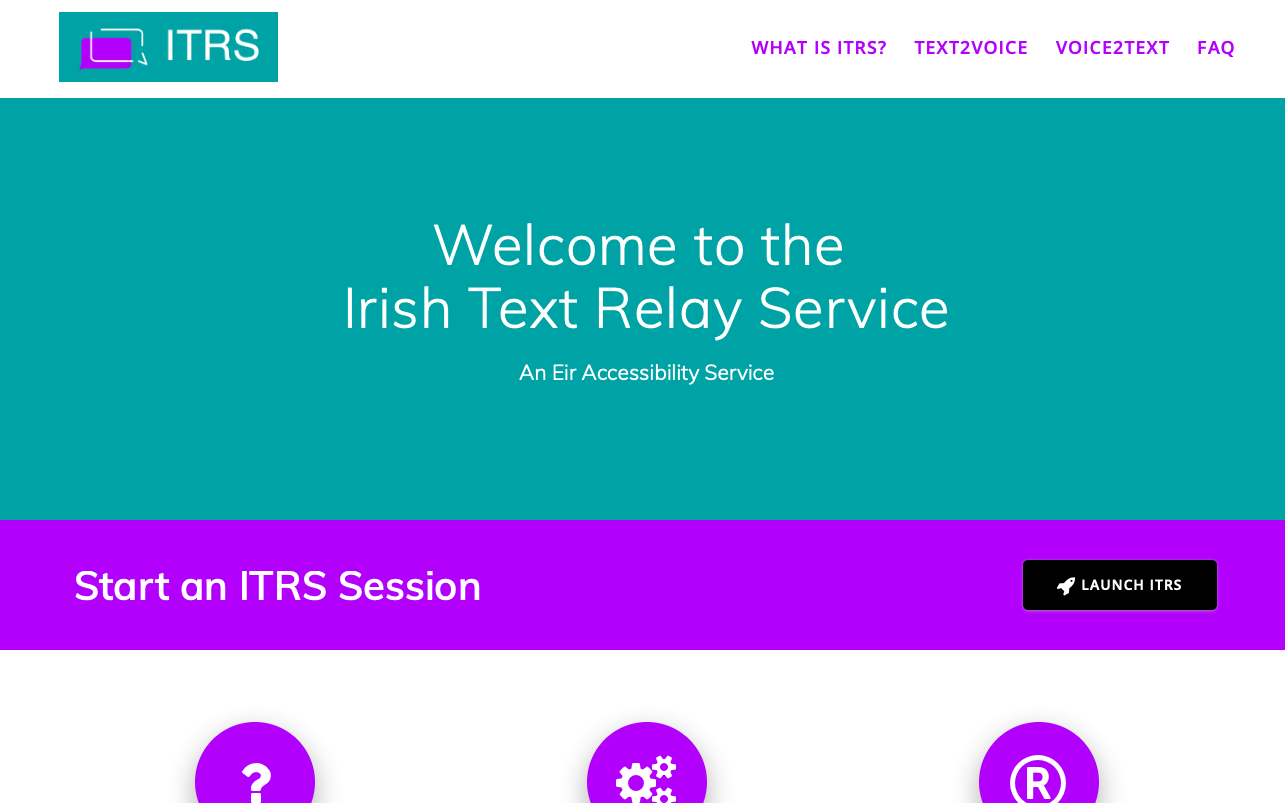 Connect to an ITRS Agent
Once you open the ITRS WebChat Application on your preferred device you will be connected to a live ITRS agent and be able to Chat. Once connected to an ITRS agent, you have the choice of keeping the call active or hanging up. The ITRS web chat session will stay active.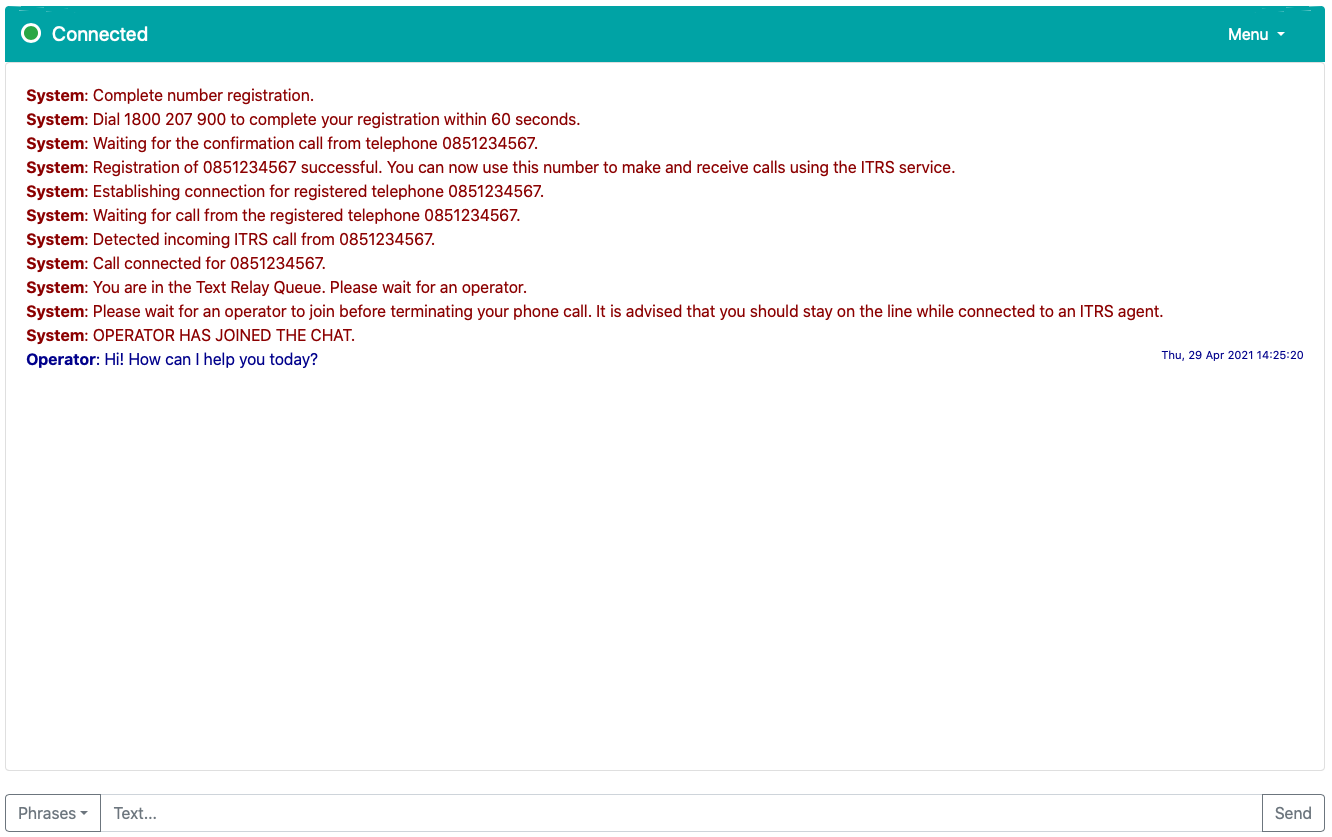 Terminating an ITRS Chat Session
To terminate the session simply hang up on the call or close your browser. The agent will have the ability to terminate the session and you will see this in the chat System messages